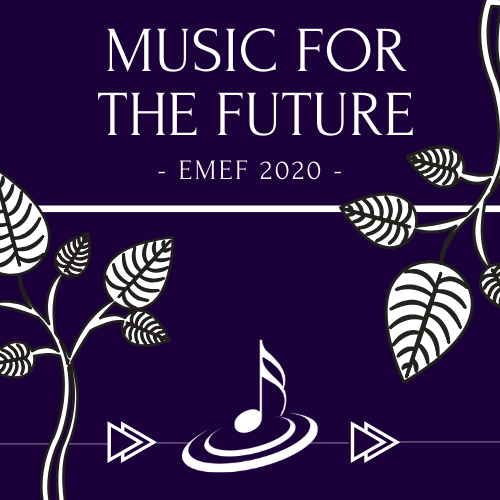 We are happy to announce our 2020 fundraising theme: Music for the Future. As we look towards the year ahead, we set our sights to the stars and are aiming even higher for our fundraising goals! EMEF aims to provide bright futures to all students of music in need. When students have the chance to explore music education, follow their passions, and shoot for the stars, the future is limitless.
On Sunday, November 8th, 2020 we will be hosting a gala and silent auction event! Each year, EMEF, in collaboration with Encore Music Academy and Recording Studios, holds a musical fundraiser benefit event. All proceeds from the event benefit EMEF and scholarships for students of music in need. Stay tuned for more information about the program and exciting opportunities to participate!
Our Story:
Founded in October, 2015, in the town of Franklin, Massachusetts, Encore Music Education Foundation, Inc. was established by its Board of Directors in order to fill a perceived need in the community for more tangible music education financial support and to recognize the merits of music students of all ages.
We are very proud that, since December, 2015, the Foundation has already been fortunate enough to be able to award over $25,000.00 in scholarships and financial aid to 44 very deserving students of music, ranging in age from eight to eighteen, as well as to the Franklin High School Music Department to help fund their 2019 trip to compete in a music festival in Washington D.C. Our goal for the remainder of 2020 is to increase awards and subsidies to an annual average of $20,000.00, thereby increasing our impact to even more students and communities.
Our Mission:
To bring music into the lives of those who might not otherwise be able to afford lessons and classes; to purchase musical instruments for individuals and music education programs; to support students attending college to study music; to provide educational resources and materials for students of music; and, finally, to recognize, through the establishment of our scholarship awards, those students who exhibit excellence in the study of their chosen instrument.
Those are the facts, but the day-to-day reality is that we are so much more. We have created an atmosphere where music is a passion, as well as a skill, for both teacher and student. Whole families come to Encore Music Academy in order to learn and grow. With the inception of the Encore Music Education Foundation Scholarship Program, we hope to make it possible for those who may not otherwise be able, to experience the confidence and joy that music instills in people of all ages.
How You Can Help:
Our goal is to raise enough funds to enable us to offer multiple award packages each year to deserving music students and music education programs, based upon both merit and/or need. To this end, any donation you might consider making to help us support and encourage music education in the lives of our children will be deeply appreciated.
If you would like to provide a product or service donation, please email us at encoremusicacademy1@gmail.com. If you would be more inclined to support our cause financially, you can click the button below, or send a check in the mail made payable to Encore Music Education Foundation, Inc., and mailed to:
Encore Music Education Foundation, Inc., 3 Bent St., Franklin, MA 02038.
[accept_stripe_payment name="Donation " currency="USD" thankyou_page_url="http://www.wesupportmusic.org/thank-you/" button_text="Donate Now – Give the Gift of Music!" billing_address="1″]
Thank you, in advance, for your kind consideration in helping to make some musical dreams become reality!
Sincerely, 
Lisa Ostrow & Patrick Dreier, Co-Founders