Our Initiatives
"Music for the Future"
~EMEF 2020 Fundraising Initiative Theme~
We are happy to announce our 2020 fundraising theme: Music for the Future. As we look towards the year ahead, we set our sights to the stars and are aiming even higher for our fundraising goals! EMEF aims to provide bright futures to all students of music in need. When students have the chance to explore music education, follow their passions, and shoot for the stars, the future is limitless.
---
At the Encore Music Education Foundation, Inc., we aim to use creative and unique initiatives to increase our capacity to fund and support musical talents and programs everywhere. Please read below for more information on our current initiatives.
---
Support EMEF Through Amazon Smile!
Amazon Smile customers can now support the Encore Music Education Foundation and our mission in the Amazon shopping app! Amazon donates .5% of eligible purchases through Amazon Smile to charitable organizations. Simply follow these instructions to turn on AmazonSmile, choose us as your organization, and start generating donations!
Open the Amazon Shopping app on your device
Go into the main menu of the Amazon Shopping app and tap into 'Settings'
Tap 'AmazonSmile' and follow the on-screen instructions to complete the process
---
New Encore EnHarmonix Album STARS Available NOW!
The Encore EnHarmonix are proud to present: STARS!! We are so excited to announce that Encore Music Academy and Recording Studios' recording ensemble's new album is available for purchase NOW! Check out this video for a sneak peak! The Encore EnHarmonix have produced many albums, this being their fourth, to support EMEF in our mission, as all proceeds from the sale of these albums go directly towards scholarships for students in need!
All proceeds benefit the Encore Music Education Foundation, Inc.; give us a call, message, or email for more info.
---
Encore Students Raise Money for EMEF Through Benefit Concerts!
This Spring, longtime Encore student, Katie Laurence, dedicated her National Honors Society Service Project to the Foundation! Katie has taken voice, music theory, and more at Encore along with her family for years, and has grown to have a fierce love of music and all it has offered her. To give back, Katie decided that she would like to hold a benefit concert, to raise enough money to support one student in need's music education for a whole semester at Encore Music Academy and Recording Studios!
Katie met that goal through her enormous efforts, with help from volunteers, family, and friends. We are forever grateful to Katie's commitment to access to music education for all, and are so proud of her! Check out her speech here:
Katie's National Honors Society Service Speech
---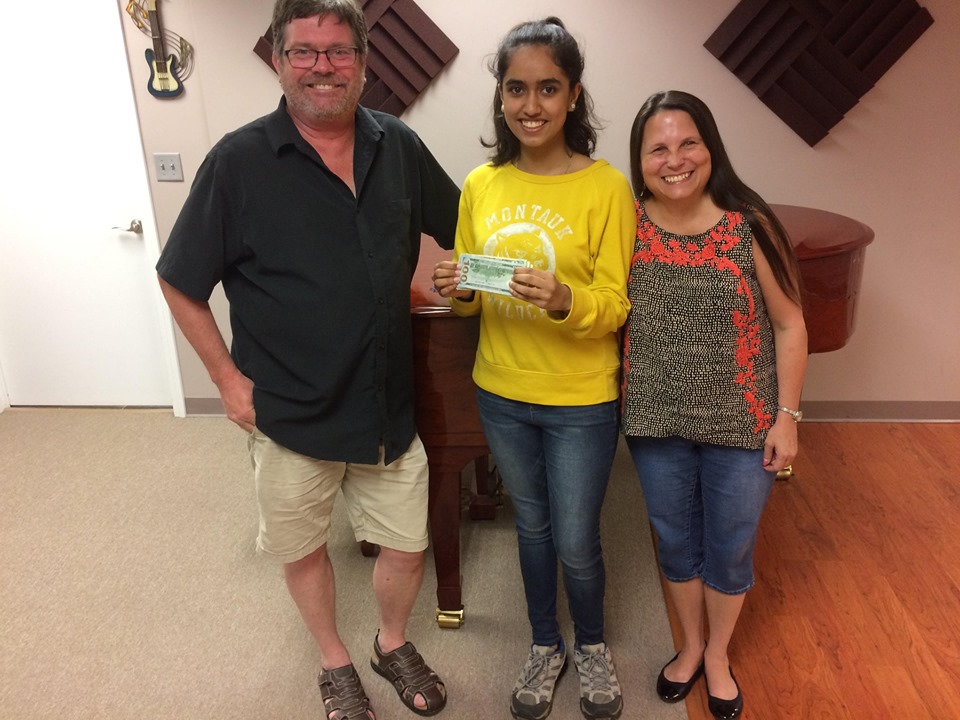 This Fall, another longtime Encore student, Bableen Gill, used her 8th Grade Capstone Project at the Benjamin Franklin Classical Charter Public School to raise money for EMEF through a talent show! We are so grateful to Bableen for thinking of us, and raising money for students in need.
---
Pawtucket Red Sox Performance Initiative
Encore's very own recording ensemble, the EnHarmonix, performed two songs and the national anthem at a Summer Pawtucket Red Sox game! It was "Broadway Night" at the ball park, and in honor of that, the EnHarmonix performed two Broadway-themed songs. A percentage of proceeds from tickets bought went towards the Foundation, to support scholarships for music students in need!
Check out the Encore EnHarmonix singing the National Anthem at McCoy Stadium!
---
EnHarmonix Album Initiative
Check out this online review for our "DECEMBER" album! –
I just wanted to tell you how wonderful the December album is. What phenomenal songs from your very gifted students. Thank you for making the world a tad bit more beautiful!
---
Volunteer Initiative Coming Soon
Check back soon for more details if you would like to be involved and help the Foundation raise money for scholarships and subsidies through donating your time!
---
Amazon Smile Fundraising Initiative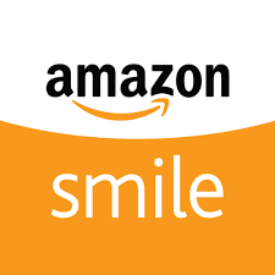 The Encore Music Education Foundation Needs Your Help!
Simply by shopping online, YOU can make a difference in the lives of music students.
The Encore Music Education Foundation, Inc., a 501(c)(3) not-for-profit organization has partnered with Amazon and its "Smile" program! For every dollar spent shopping at smile.amazon.com on behalf of the Encore Music Education Foundation, Amazon will donate 0.5% of all purchases to help fund music scholarships and subsidies.
How can you help? It's VERY EASY! Bookmark smile.amazon.com and choose Encore Music Education Foundation as your charity of choice. Every time you shop on Amazon, just start at this page and shop as usual. The rest is up to Amazon! Just remember, in order for EMEF to receive the funds, you must ALWAYS start at smile.amazon.com. We suggest that you simply bookmark the page so you can start from there every time and it works from your mobile device, as well.
Additionally, you can also shop through this dedicated link: Encore Music Education Foundation, Inc.
We thank you in advance for helping us bring music to students and programs in need!