News
 EMEF has many exciting new Fundraising initiatives! Check out our Initiatives page for more info.
---
2020 Senior Scholarship Opportunity
Our Senior Scholarship application is NOW OPEN! All applications must be submitted before March 31, 2020.
To be an eligible applicant you must be a graduating high school senior or high school graduate studying a musical instrument or voice, with the intention to pursue an undergraduate degree in music performance, music education, sound recording and engineering, music business administration, or musical theatre at a two or four-year accredited institution of higher learning.
For more information about application materials and how to apply, click the link below!
2020 Senior Scholarship Application.rtf
---
May 2018 Raffle Winners Announced!
EMEF would like to extend a HUGE thank you to all of you who participated in our May 2018 Spring Raffle to support EMEF's mission. It is because of you that we are able to award scholarships and subsidies to students and programs of music in need. We have pulled our raffle winners and awarded our prizes!
The Allard Family won a wonderful $100 gift card to donor SELF Aesthetics and Therapeutics. The Radford Family won our notorious Lottery Ticket Board filled with $100 worth of tickets! The Killory Family won the adorable American Girl Doll "Tenney", and our final winners was Beth Perry, who won the Waterford Crystal Glasses and Wine Glasses!
Congrats to all, and thank you again! Keep an eye out for upcoming raffle opportunities!
---
Senior Scholarships for 2018 Awarded!
On Sunday, June 10th at Encore Music Academy and Recording Studios' Senior Concert, the Encore Music Education Foundation was absolutely delighted to be able to award Senior Scholarship awards to aid not only one, but TWO deserving students of music in their mission to follow their passions for music throughout their University studies.
Congrats to our runner-up winner Alyssa Palladino and our 1st place winner Ryan Locke on their incredible achievements!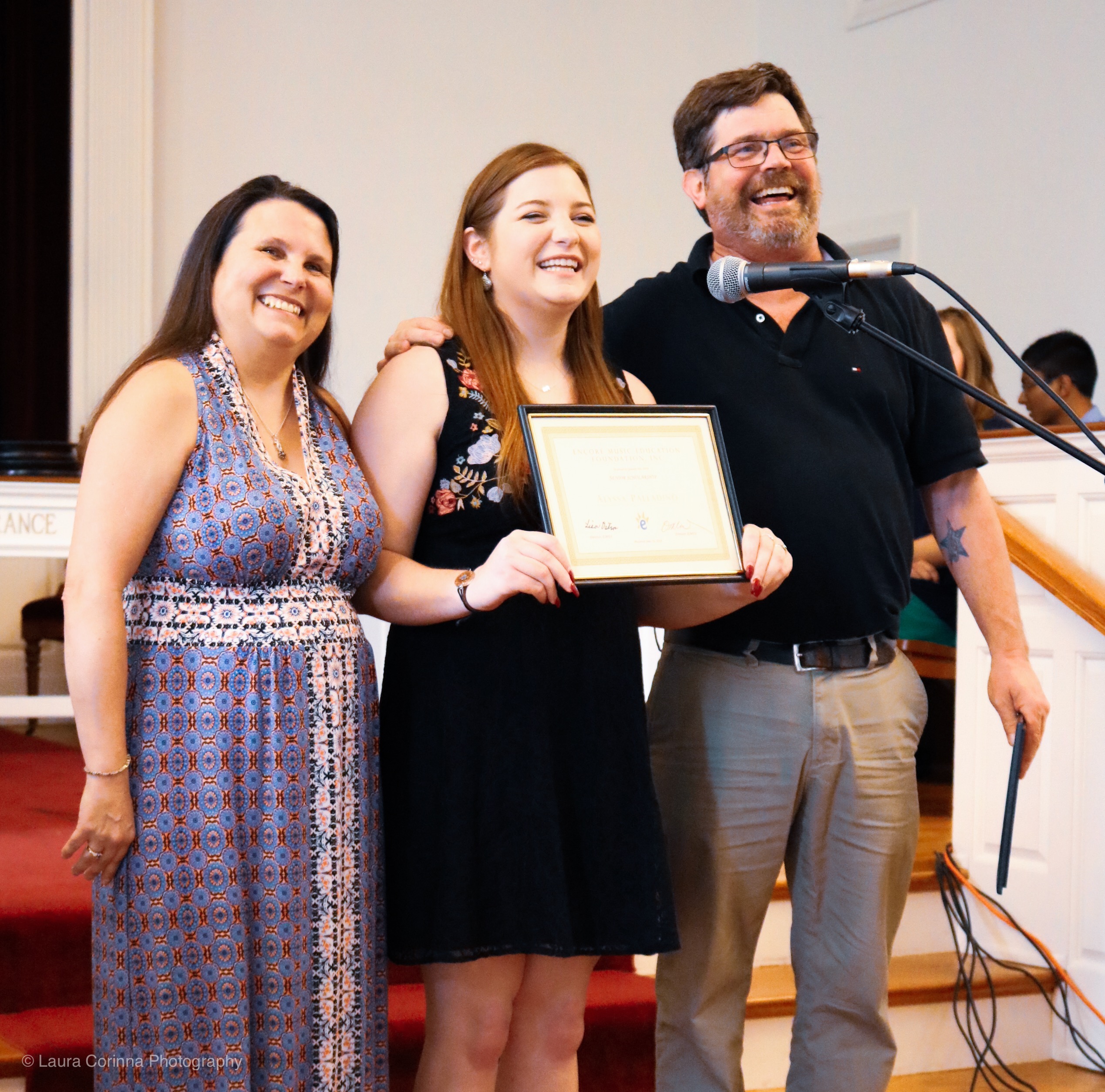 And a huge thank you to our Encore community, it is because of your support and generous donations that we are able to make moments like this possible and do what we do 🙂
---
Music for the Win: A Successful Winter Event!
On December 17th, 2017, the Encore Music Education Foundation, Inc. hosted our Music for the Win Benefit Program. In addition to a silent auction with over 90 items donated, we also had our Music for the Win raffle drawing with a $2,500 winner, a sit-down dinner, performances throughout the evening, a live jazz piano and flute combo, scholarship awards and over 25 raffle items! We are so grateful to all who attended, donated, and spent a wonderful evening together.
Thanks to all of the generous donations we received, and our guests, we were able to raise over $21,000! All proceeds go towards need-based financial subsidies and merit-based scholarships to deserving students and programs of music from all over. We could not be happier to help promote music education in our community, and are so excited for what is to come. Check out some pictures from the event and don't forget to stay tuned for more news and updates soon!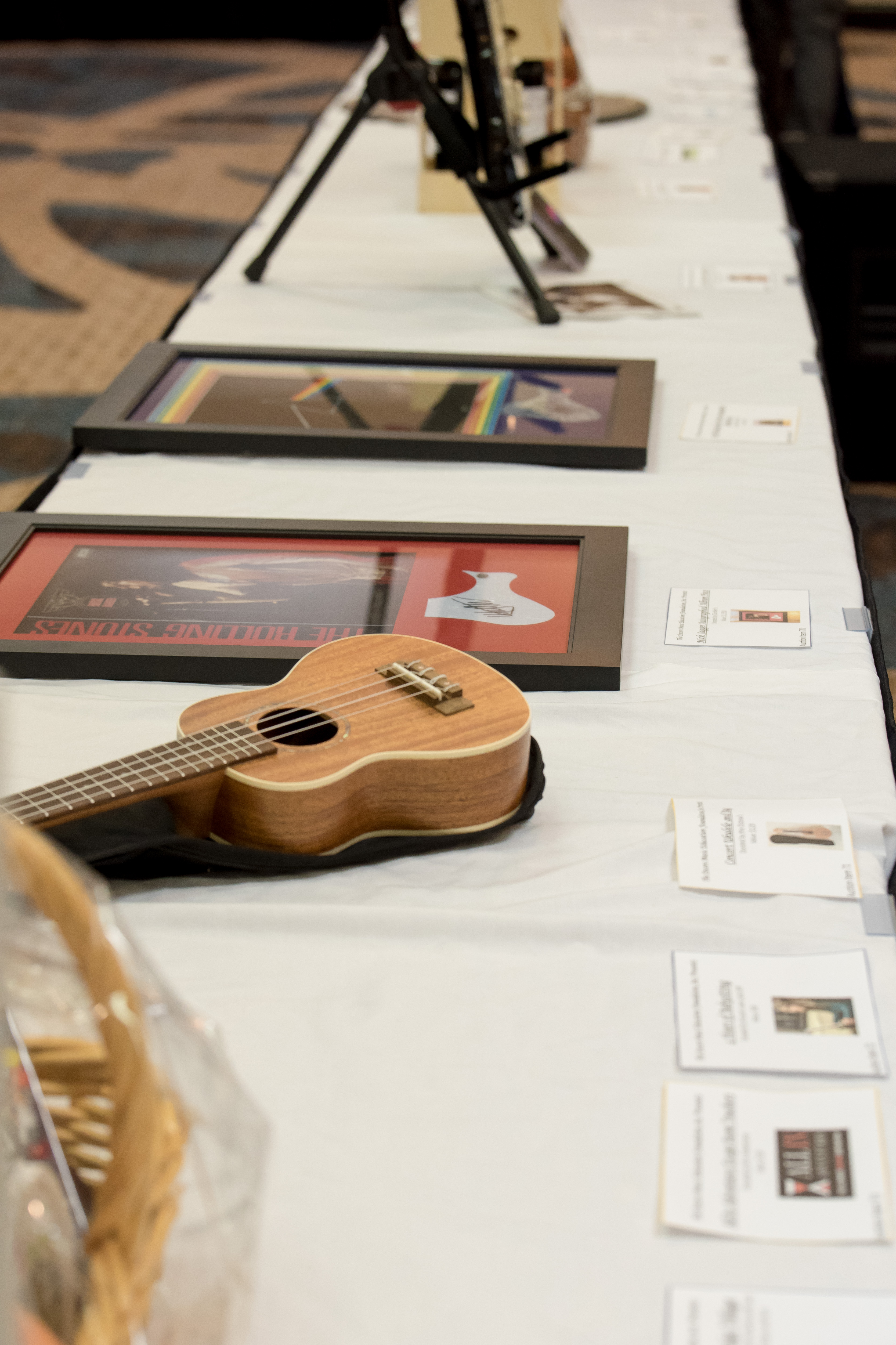 ---